CCG Speaks at GRAPH EXPO Executive Outlook Conference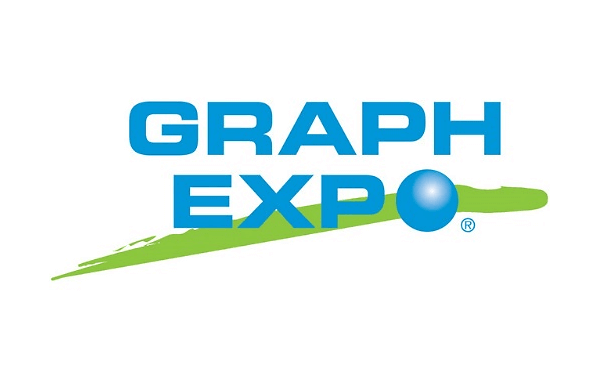 On Sunday morning, September 28, 2014; CCG Marketing Solutions, a leading provider of technology enabled fulfillment and direct mail solutions, spoke at this year's GRAPH EXPO Executive Outlook Conference.
The Executive Outlook Conference took place prior to the official opening of this year's event at the McCormick Center in Chicago and brought together industry leaders from many areas within the Print Industry along with owners, executives, managers, consultants, and production experts.
Bob Ross, CCG Director of Marketing and New Business Development and his colleague, Joe Rickard, President of Intellective Solutions, an industry consultancy group focused on the development and training of print industry sales professionals; spoke about Marketing, Branding and Business development.
"There has been a significant change in the print buying process over the past five years, Rickard shared. At one time, sales reps had all the information.  Now 50% to 60% of clients are seeking answers through the web, social media, or a friend before meeting with a sales professional.  Their research, and often their buying decision is made before a meeting.  Sales professionals must understand this paradigm or shift in decision making".  Rickard continued by stressing that Printers must invest in their Brand Identity through their website, search-engine-optimization (SEO), and the ability to provide a consistently branded experience through the desktop and mobile devices, along with the integration of cross-linked video content.
Ross spoke about the role of marketing and branding at CCG.  He outlined the need for the development of consistent, client facing and internal branding.  Marketing messages must be clear, to the point, and relevant.  Clients who know us, love us and readily recommend CCG to their colleagues and friends.  The challenge is to build on this, to introduce our many services and solutions within our existing customer base and introduce CCG to other companies within the vertical markets served.
Ross concluded by discussing the company's inter departmental training and development programs, Strategic Account Management and the use of Industry and Application Subject Matter Experts (SME's).
About CCG Marketing Solutions:
CCG Marketing Solutions is a technology driven marketing services provider and is regarded as an industry leader in data intensive fulfillment and marketing programs.
For nearly 50 years, CCG has provided powerful solutions and experienced subject matter experts focused on reducing operational costs, streamlining and automating key business processes through the application of technology and best practices benchmarking, increasing speed to market, and improving ROI.