CCG Receives Certificate of Appreciation from U.S. Army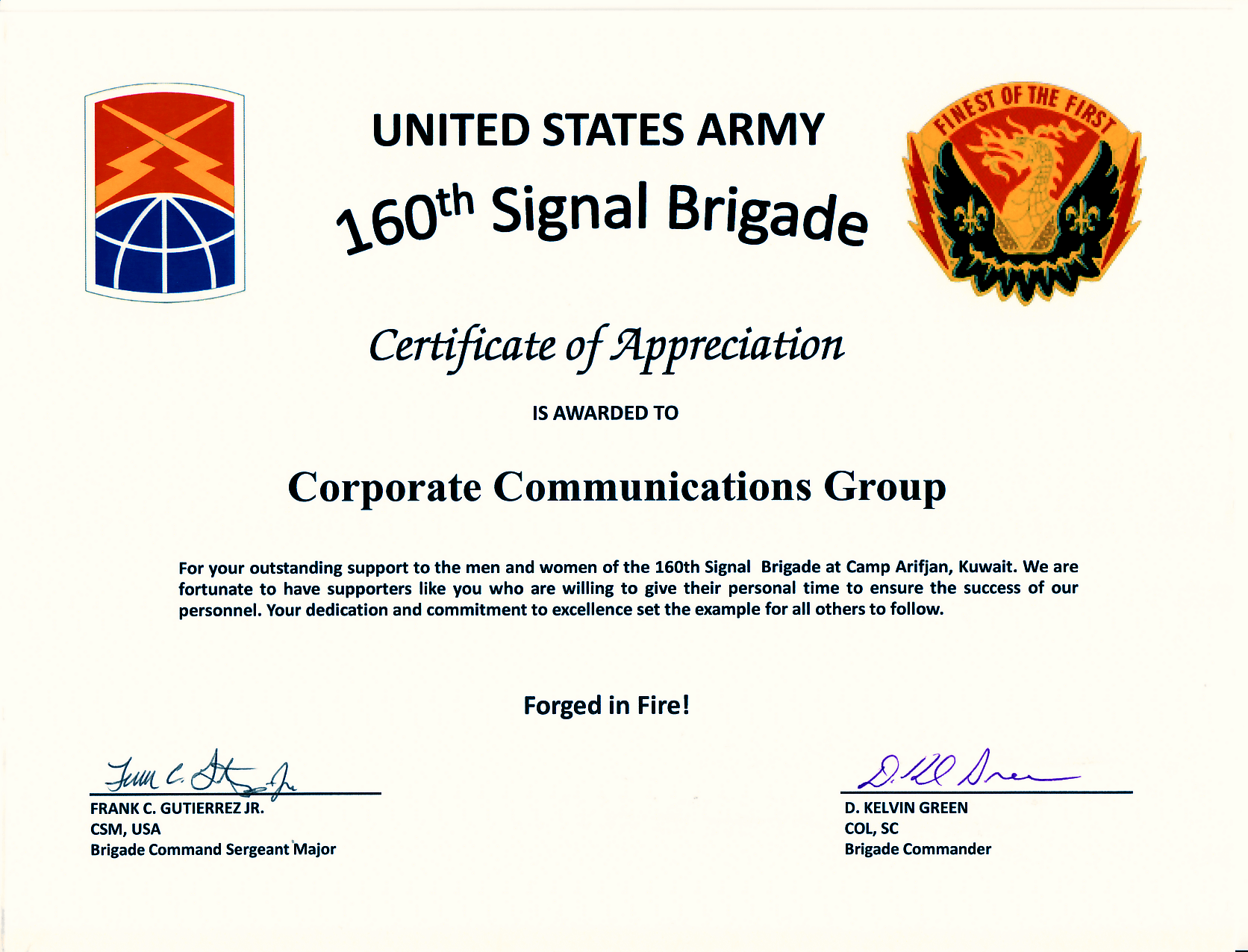 In November, 2014; CCG was informed that our soldiers were in need.
Catherine (Caye) McLaughlin, (wife of Kevin McLaughlin, CCG Senior Programmer Analyst) was made aware, through Colonel Linda Jantzen and Major Guy McBride – Divisional Chaplain, that our soldiers needed coffee – specifically, K-Cups for their coffee machines.
Caye and Kevin's email was a "call to action" for CCG and our clients.
CCG collected more than 6,000 coffee K-Cups and monetary donations for the purchase of additional boxes of K-Cups (regular, flavored, decaf, and hot chocolate).  CCG then packed and shipped the coffee to the troops in the 40th Signal Battalion in Camp Buehring Kuwait, and the 25th Signal Battalion in Bagram Airfield in Afghanistan.
In addition, many CCG employees included letters and cards to the troops, wishing them well and thanking them for their sacrifice.
On March 26, 2015; Kevin presented to CCG, on behalf of Major McBride, a thank-you letter and Certificate of Appreciation. The letter expressed gratitude by our troops for the efforts made in giving them this gift.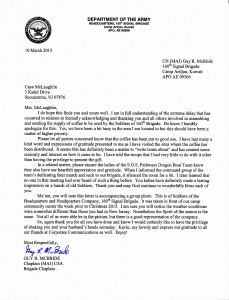 About CCG Marketing Solutions:
CCG Marketing Solutions is a technology driven marketing services provider and is regarded as an industry leader in data intensive fulfillment and marketing programs.
For nearly 50 years, CCG has provided powerful solutions and experienced subject matter experts focused on reducing operational costs, streamlining and automating key business processes through the application of technology and best practices benchmarking, increasing speed to market, and improving ROI.