CCG Participates in Walgreens – Get a Shot Give a Shot® Program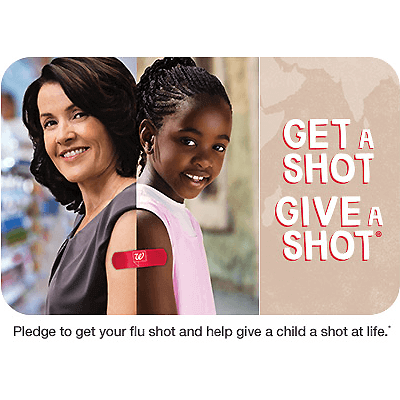 West Caldwell, NJ – CCG Marketing Solutions is pleased to announce support to the Walgreens "Get a Shot, Give a Shot® Program.
This year, more than 50 CCG employees joined Walgreens in providing lifesaving vaccines to children in developing countries through CCG's Annual Employee Flu Shot Program.
Barbara Cadmus (CCG Director, Human Resources) commented that CCG's participation in the Walgreens "Get a Shot, Give a Shot® campaign helped children around the world by providing them access to these life-saving vaccines.
Together with the United Nations Foundation's Shot@Life campaign, we helped to provide 7 million life-saving vaccines to children in need.  CCG, working with Walgreens and the United Nations, demonstrates the important role we can all play in providing critical flu shots or other immunization that truly make a difference.
Statistics show 1 in 5 children worldwide lack access to life-saving immunizations, and a child dies every 20 seconds from a vaccine-preventable disease. Coordinated worldwide vaccination efforts have made significant progress, particularly reducing cases of measles and polio.
"Vaccines protect and improve the lives of millions of children in developing countries each year," said Kathy Calvin, president and chief executive officer of the UN Foundation. "The prevention of measles deaths has been the single largest contributor to reducing childhood deaths over the last decade and we are now so close to ending polio.
After Oct. 13, Walgreens will continue to donate the value of a vaccine for each additional non-flu, CDC-recommended immunization with an overall goal of administering 6 million additional life-saving vaccines, twice the number provided last year.