CCG launches major sustainability program and personal challenge to its employees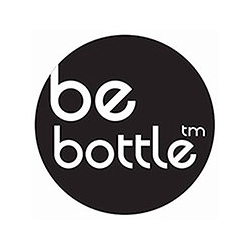 Consistent with CCG's Corporate Sustainability Initiative, the company recently gave to all its employees at its annual Holiday Party, a CCG branded, personally engraved be bottle.
Simon Hooks (CCG CEO) commented, "the priority is to reduce the use of single-use plastic bottles by providing both education and a better alternative". I am challenging my employees to evangelize the be bottle mission, to understand the dramatic impact that plastic is having on our environment and on our health, to better understand the advantages of proper hydration, and to become a lightning rod for those they encounter regarding the urgency of this initiative". The plastic epidemic is being driven by misinformation and a thirst for convenience, but it is also a problem that can, and must be addressed!
be bottle is a unique design, providing functionality not available in any other product, and engineered to support sustainability. It is the most advanced, practically functional, and fashionable bottle on the planet!
We are also challenging corporations, organizations, groups, and consumers to join the "Be the Change Movement" with a better alternative to plastic, a better bottle, a be bottle.
BMW, Doubleback Winery, 10 Barrel, Hayden Homes, Start-Tri, Rock-It Cargo and others have already joined CCG in the effort to eliminate the use of single-use water bottles.
About CCG Marketing Solutions: 
CCG Marketing Solutions is a technology driven marketing services provider and is regarded as an industry leader in data intensive fulfillment and marketing programs.
CCG provides powerful solutions and experienced subject matter experts focused on reducing operational costs, streamlining and automating key business processes through the application of technology and best practices benchmarking, increasing speed to market, and improving ROI.