CCG installs Helix® Rotary Inkjet Printers, Expanding the Capability of its High-Quality Promotions Business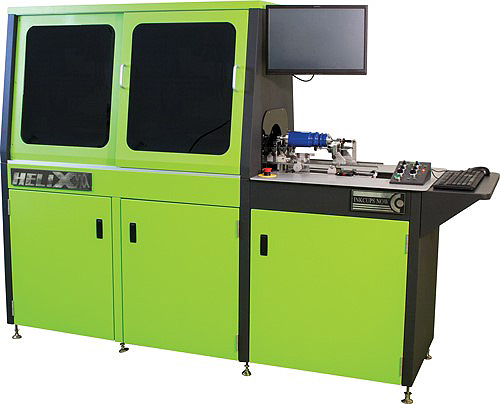 In its continuing effort to support client short and long-term needs while providing innovative solutions, CCG installed the next evolution of high-quality, on-demand, personalization into their digital print arena – the Helix® the Rotary Inkjet Printing System.
The Helix® prints superior quality single or multicolored images for straight-walled and tapered cylinders – ideal for the drink-ware, cosmetic and industrial industries. The Helix will complement CCG's fleet of Mimaki's and result in significantly increased capacity for dimensional inkjet printing.
The Helix® utilizes 7 picolitre droplets of ink to create precise imagery at extremely high speed. This will allow CCG to provide its clients with a high level of quality together with personalization providing a more engaging experience for the consumer.  The system also minimizes setup time with a single, advanced quick-change tooling fixture making it ideal for one off and short run jobs. Traditional prepress and screen making are eliminated by this all-digital process.
CCG also installed the Kluz International CO2 Universal Laser Engraving System. The Kluz Laser Engraving System provides 3D engraving, complex cutting, and intricate scoring and marking, along with high speed and high quality.
Several of CCG's major clients have already taken advantage of CCG's new printing platform for the manufacture and personalization of quality promotional items for Sales Meetings, Recognition Events, Incentive Programs, and more.
About CCG Marketing Solutions:
CCG Marketing Solutions is a technology driven marketing services provider and is regarded as an industry leader in data intensive fulfillment and marketing programs.
CCG provides powerful solutions and experienced subject matter experts focused on reducing operational costs, streamlining and automating key business processes through the application of technology and best practices benchmarking, increasing speed to market, and improving ROI.