CCG Develops a Powerful, Flexible Project Management Portal for BioPharm Communications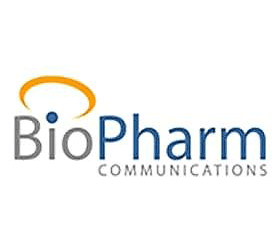 West Caldwell, NJ – CCG Marketing Solutions (CCG) is pleased to announce the development of a powerful, flexible, multi-user web portal designed to manage, communicate and coordinate multiple, multi-faceted marketing programs and campaigns.
BioPharm Communications, LLC, is a leading medical communications and marketing agency that specializes in the development and multi-channel deployment of proprietary promotional medical education (PME) programs, along with targeted marketing solutions.
BioPharm's targeted medical educational programs cross multiple channels including direct mail, email, web, print and e-delivery/DVD.  In addition, BioPharm develops various training kits, coordinates, and attends multiple exhibits and events each year.
At any given time, CCG manages 15 to 50 simultaneous, multi-channel BioPharm marketing campaigns.  Project components, launch dates and timeframes, program resources, data, application development, proofing, production, and more are unique to each campaign and must be closely managed.
To insure the highest quality, ongoing communication with everyone involved in the program, and transparency throughout the entire process, CCG's I.T. Department developed a robust, easy-to-use "Project Management" web portal.  This web portal is the "Hub" for information, communication and resource submission for all Campaign activity.  The web system is integrated into CCG's production and manufacturing processes.  This provides additional efficiencies since all CCG's departments see in "real-time" the movement of various campaign elements.
An example of this would be CCG's Print Department being alerted by the system and having immediate access to artwork at the time when approved by the client. CCG's Account Management and Production Teams, along with BioPharm's Account Teams, see campaign elements as they move through the production process. The System is also tightly integrated with CCG's Inventory Management and Logistics Systems insuring the seamless movement to US Postal, UPS, FedEx or other carriers.
In addition, CCG's Project Management Portal provides a suite of powerful Campaign Analytics.  The effectiveness of each campaign is tracked.  Reports provided via Executive Dashboards provide keen insights into the use of element and package design, channel efficiency, ROI, etc.
CCG Marketing – About Us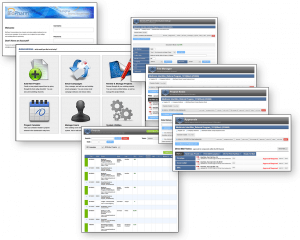 CCG is a leader in providing powerful turnkey, data intensive fulfillment and marketing programs.  CCG offers more than 47 years of expertise in fulfillment and kitting, data management, web services, mobile- services and social media initiatives, direct mail, offset printing, print on demand and highly personalized marketing solutions, and mailing and distribution.
A robust, highly flexible inventory management system, ultra-high-speed data communications, system redundancy and business continuity, sophisticated cross-media marketing campaign support programs, and so much more are available, all under one roof.