CCG Completes Installation of InkZone – Offset Print Color Management System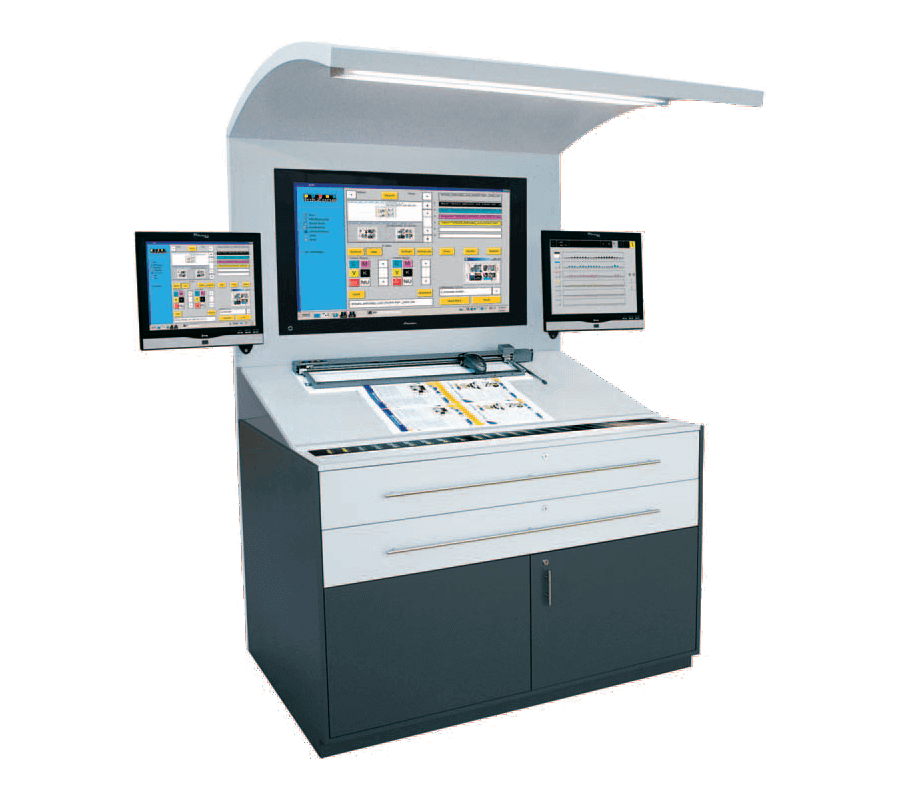 West Caldwell, NJ – CCG Marketing Solutions is pleased to announce the installation of InkZone Ink-Presets and Closed Loop technology, in its Offset Print Department.
As part of CCG's ongoing commitment to Customer Satisfaction, the highest standard of quality, and unparalleled service; CCG has completed the installation of InkZone Technology.  InkZone is a suite of tightly integrated software modules designed to automate the measurement, control, and management of the stages of the offset, sheetfed printing process.
"The InkZone technology provides CCG with a significant competitive advantage regarding color quality, color repeatability and consistency, and reducing waste. With InkZone, our Heidelberg offset presses are fitted with the latest technology providing automated reporting for internal use and for our clients' who require audit and SLA Reporting.  We also saw a significant decrease in paper waste almost immediately upon installation, making InkZone an important part of our overall environmental sustainability strategy at CCG.  Less waste means a smaller carbon footprint and that is directly in line with our company's mission, vision, and values." said Michael Petrullo, Director of Print Operations for CCG Marketing Solutions.
CCG is committed to environmental stewardship and employs sustainable business practices.  In its Print Operation, these practices also include the use of soy-based inks and the earning of several green certifications including the prestigious Forest Stewardship Council's FSC Certified designation.
"InkZone is powerful tool in our arsenal.  It enables us to deliver to our Customers the highest quality with the greatest control, faster and more accurate than ever before." said Richard Boyce, Pressroom Manager for CCG.  "With InkZone, we are able to view trends in a job in "real time".  This allows us to address them before they are observable to the naked eye.  Having InkZone is like having radar.  It allows us to proactively see and resolve any potential issue, before it becomes a problem."
CCG has been told by clients, who had work printed elsewhere, that they were unhappy with the color variance throughout a job, that a reprint of a job looked very different from the original, or it took too long to produce.
CCG's in-plant offset print department and InkZone eliminates these issues by monitoring and tracking color throughout a job and storing the job's color profile on the file server.  Being able to recall this color profile provides repeatable color quality, substantially shortens press make-ready time, and reduces waste.
With InkZone, CCG is taking color and control to a completely new level.  The value to our clients is:
Optimal color and consistency throughout a press run
Repeatable color for reprints.
Consistent color between jobs and for components within a job
Faster job set-up and reduced waste

About CCG Marketing Solutions:
CCG Marketing Solutions is a technology driven marketing services provider and is regarded as an industry leader in data intensive fulfillment and marketing programs.
For nearly 50 years, CCG has provided powerful solutions and experienced subject matter experts focused on reducing operational costs, streamlining and automating key business processes through the application of technology and best practices benchmarking, increasing speed to market, and improving ROI.