CCG Automates Scanning and Document Management for Rebate and Incentive Programs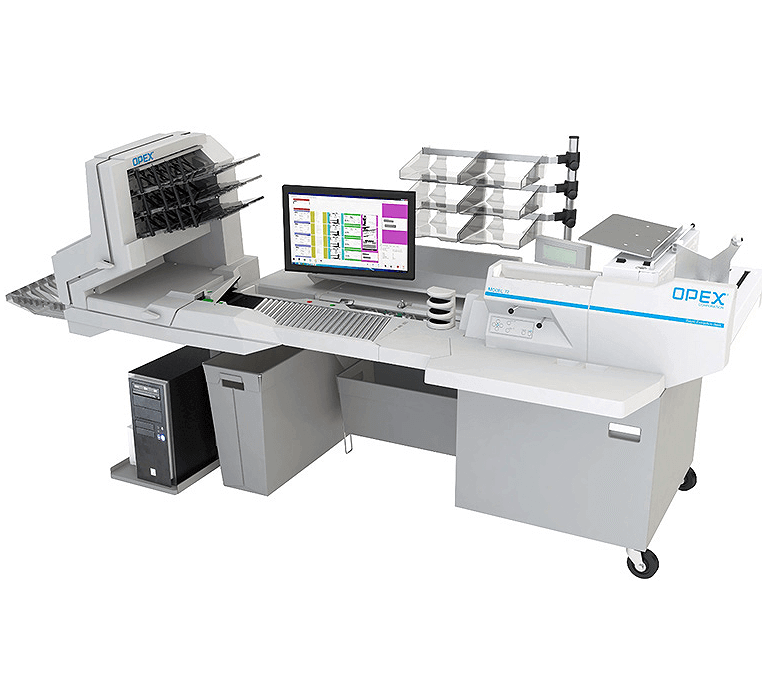 In CCG's continual effort to streamline and automate key business processes for its clients, CCG is proud to announce the installation of a Falcon high-speed document scanning and imaging system from OPEX, for rebate processing, document imaging, and storage.
Falcon allows operators to prep and scan documents much faster than current processes. Minimizing prep, paper handling, and other manual tasks not only improves efficiency but also results in superior document integrity. Documents are handled once and converted to image. As documents are removed from envelopes and scanned, operators view images in real-time to ensure their proper capture and identification. This significantly reduces costs.
In addition, Falcon offers versatile feeder options to handle smaller forms: a drop-feeder for odd sized documents, a high-capacity feeder, and a unique rescan feeder. This substantially increases the integrity and security of the documents being processed while at the same time greatly reducing the time and costs associated with preparing documents for scanning.
The scanned images are then indexed and are digitally available to CCG's Telemarketing Group for immediate resolution, should a question arise.
Jeff Pinkin, (CCG Executive VP) was key in determining the use of the Falcon System for Bosch, Castrol and other clients who still utilize written, mailed-in rebate and incentive forms.
About CCG Marketing Solutions:
CCG Marketing Solutions is a technology driven marketing services provider and is regarded as an industry leader in data intensive fulfillment and marketing programs.
CCG provides powerful solutions and experienced subject matter experts focused on reducing operational costs, streamlining and automating key business processes through the application of technology and best practices benchmarking, increasing speed to market, and improving ROI.